Niall Singh biography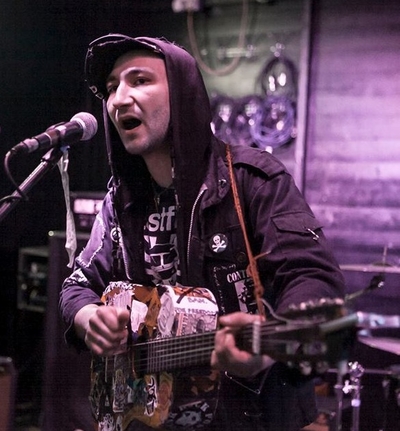 Niall Singh is a mixed media artist who utilizes collage, assemblage, printmaking, textile, discussion, poetry and music.
Niall graduated in 2012 with a BA 1st Class in Fine Art from Birmingham School of Art, during which time he co-founded the collective 'the Margaret Street Free Art Council' which aimed to promote Free Art and Discussion via publications and workshops.
From 2012-14 the collective ran a space in Cheapside, Birmingham; part gallery/part social centre hosting events, workshops, discussion, film screening, a free bookshop/zine library, activist meetings, live music and exhibitions.
Niall has experience of delivering free workshops throughout Birmingham with participants from a range of ages, abilities and backgrounds. Niall believes strongly in breaking down social barriers that prevent access to art and education.
Niall currently focuses on ongoing poetry and collage projects, small zine publications, re-writing and re-sighting traditional Folk song and collaborative sporadic happening Folk around the fire which seeks to break down the barrier between performer and participant in a radical take on a traditional folk session in various unusual spaces.
Reviews of Niall's courses at MAC: 
Niall is an excellent tutor and has shown us multiple printmaking techniques. I have really enjoyed learning from him over the past few weeks. Alice Jones
The printmaking course has been my weekly refuge. I have learnt so much from Niall and he has been great to work with. I enjoyed the course so much that I signed up for a second term. Helena Brzeski
I've thoroughly enjoyed the print class run at the MAC - prior to starting I had never made a print, but I think I've now found a new hobby and can't wait to continue making prints in the future. A massive thanks to Niall for making the class so enjoyable and creating such a welcoming and inclusive space to explore print making in.  Kerys Meredew
An excellent introduction to printmaking in a friendly environment. Rob Luxton
Courses taught by Niall Singh