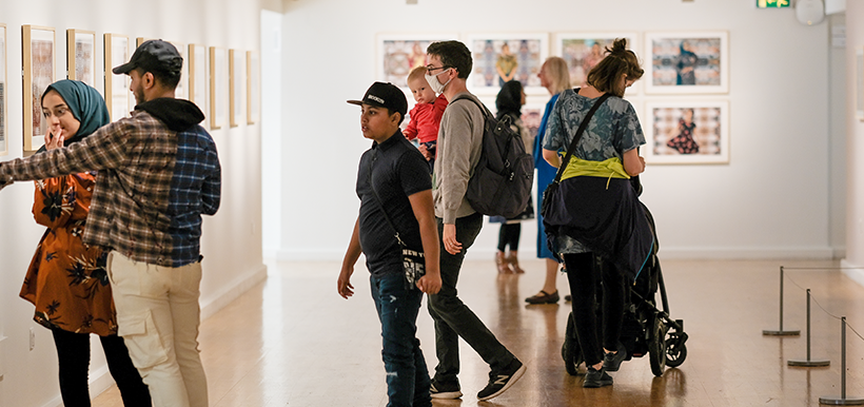 Customer Services Assistant - Variable Hours
We are currently recruiting for a Customer Services Assistant (variable hours) to join our friendly team here at MAC. 
This is a key customer focussed role for MAC. It is key to visitors' experience and to the perception of the organisation. The Customer Service Assistants are responsible for;

• Providing knowledgeable, efficient, friendly and professional customer service to the public and all users of the centre. 
• Ensuring the safety and security of all users of the site. 
• Assisting with the maintenance, efficient operation and safety of all relevant equipment, facilities and art work on site. 
• Maintaining the aesthetic and professional appearance of each of the public areas and relevant staff areas. 
• Maintaining and supporting the organisation to achieve its aim, working around MAC's opening hours to ensure facilitation of public and private events.
Download the full job description and person specification to find out more about the Customer Services Assistant role.
How to apply 
Key dates:
Open group interviews: Tue 12 December 2023
Shortlisted individual interviews: Tue 19 December 2023
Successful candidate training dates: Tue 2 & Wed 3 January 2024
We would like to invite all applicants to join us for an open interview. 
Open interviews will take place on Tue 12 December 2023, on a first come, first served basis. 
If you would like to book a slot to attend the open interview please click on the button below to confirm your attendance.
The open interviews will include a 30 minute group exercise, a short tour of MAC and a description of the role with time for any queries from the candidates.
Shortlisted candidates will be invited to a second individual interview on Tue 19 December.
Successful candidates will be required to attend two training days on Tue 2 and Wed 3 January 2024.
If you require any of this information in another format or have any access requirements to complete your application get in touch on: [email protected] / 0121 446 3200 and we'll be happy to help.
Equal Opportunities & Diversity: All staff are expected to further, promote, and ensure the implementation of the equal opportunities and diversity policies of MAC.