Mending clothing as a way to heal ourselves   
As part of EcoFest 2021, artist Alinah Azadeh invites you to make visible repairs to clothing that means something to you and give it new life.
By repairing clothing, we can both help to combat climate change and move away from the culture of 'fast fashion'.
"By doing a visible repairs to clothing we don't hide a tear or a 'wound'. We show what it's been through, making it stronger and part of who we are."
EcoFest 2021 is part of the Great Big Green Week, the UK's biggest call for action on climate change, and supported by The Climate Coalition.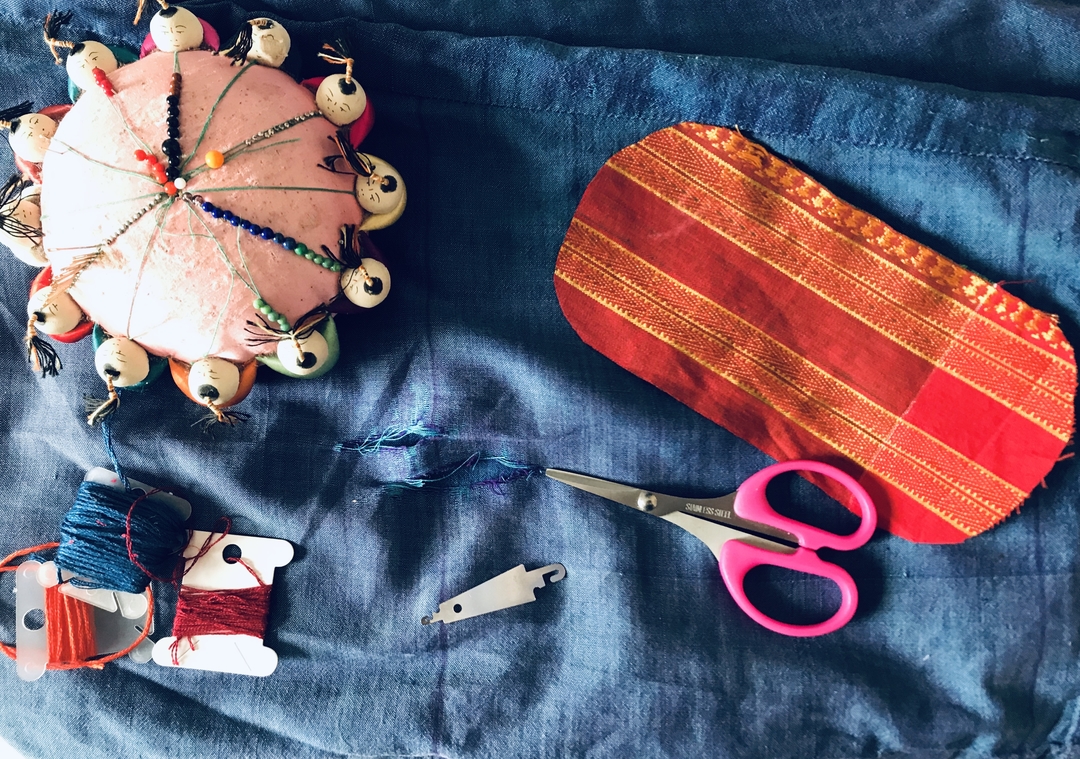 About Craft in Common: Online Workshops
In partnership with Craftspace, MAC co-commissioned a series of five creative online workshops led by artist Alinah Azadeh during lockdown. 
The workshops focused on using crafting as a way to help us to get through difficult times by making together. 
Alinah Azadeh explained the process of repair through crafting:
In times of crisis we have been affected in many ways; physically, emotionally or financially. Life changes, we can feel wounded but we get through. Strength can come from others and also from our own creativity. Worn clothing bears the marks of our joyful and painful life experiences. The process of repair and skills used are symbolic of how we might renew ourselves and our community. 
Craftspace will be presenting an exhibition at MAC this autumn. Find out more here.