Screening in Persian, Arabic, English, Turkish and Bulgarian with English subtitles
In 2015, after Hassan Fazili's documentary Peace aired on Afghan national television, the Taliban assassinated the film's main subject and put a price on Hassan's head. Hassan looked at his wife and his daughters, and he knew they had to flee their home. Over the course of their multi-year saga in search of safety, the family grasped onto the only means they had to assert control over their situation: their camera-phones.

Hassan and his wife Fatima are both filmmakers, and they are educating their daughters and encouraging them to be artists. The whole family shot this autobiographical film, which began when they sought and were rejected for refugee protection and follows them along the notorious Balkan smuggling route. As they experienced increasingly degrading circumstances, the family latched on to filmmaking as a way to not just survive, but retain their humanity.

The screening will be followed by an onstage discussion with BBC Midlands Today Senior Editor/Journalist, Raj Ford, twice refugee Ammar Saleh (Refugee Council) and Professor Vicki Squires (International Politics, Warwick) 
'A documentary that feels like a modern-day message in a bottle, an urgent appeal for help from a family that's still searching for a home' 

Variety
Screening Rights is the Midlands' international festival of social justice film and debate. The fifth Screening Rights Film Festival takes place 21-24 November in Birmingham and Coventry, with a programme that combines screenings of some of the most interesting and highly acclaimed new films with post-screening discussions involving directors, producers, writers, activists and experts. Screening Rights aims to inspire and develop debate on the potential of film to affect personal, social and political change. Sign up to their mailing list here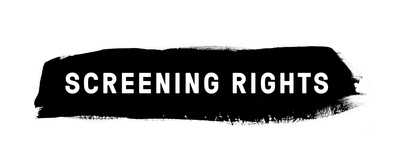 Midlands Arts Centre is serious about film. We listen to our audiences to ensure you get the cinema experience you want. Duration stated includes trailers and adverts (check individual listings for Q&A details). Please note that we do not admit latecomers after the main feature has started and we have a limited food and drink policy. You can find more information about our cinema refreshments policy here. You can also see more information about Relaxed Screenings here.