Nineteen-year old mixed-race Londoner Leon returns home to take care of his alcoholic mother and adjust to life as an adult after an adolescence spent in and out of foster care. Frustrated by his lack of an education and his bleak financial prospects, Leon finds solace in the boxing ring. He soon meets the rebellious and beautiful Twiggy, who is squatting in abandoned houses to escape her family's unfeeling affluence. As rumblings of riots begin in the streets and police and protesters engulf his neighbourhood, Leon is torn between fighting against racial injustice with his friends, and the escape symbolised by Twiggy.
A raw and unflinching look at one young man's struggle to better himself, when the world appears to be dead-set against him. Set against the turbulent backdrop of the London riots of 2011, this compelling British debut feature is full of fire, rage, and vulnerability.
Includes a screening of short film Peace After Christchurch (Ahsen Sayeed, 2019) and a post-screening discussion with Ian Sergeant (curator/researcher of black British arts), writer/director Liane Moonraven and artist/designer Jay Davis (Beatfreeks)
Screening Rights is the Midlands' international festival of social justice film and debate. The fifth Screening Rights Film Festival takes place 21-24 November in Birmingham and Coventry, with a programme that combines screenings of some of the most interesting and highly acclaimed new films with post-screening discussions involving directors, producers, writers, activists and experts. Screening Rights aims to inspire and develop debate on the potential of film to affect personal, social and political change. Sign up to their mailing list here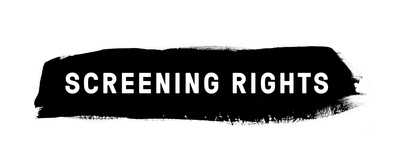 Midlands Arts Centre is serious about film. We listen to our audiences to ensure you get the cinema experience you want. Duration stated includes trailers and adverts (check individual listings for Q&A details). Please note that we do not admit latecomers after the main feature has started and we have a limited food and drink policy. You can find more information about our cinema refreshments policy here. You can also see more information about Relaxed Screenings here.