Afrooz is the star player of Iran's national indoor soccer team and is excited as they head to the Asian Nations Cup in Malaysia. But at the airport, Afrooz is turned away because her husband Yaser has refused permission for her to leave the country. Although Afrooz and Yaser have been separated and living apart for over a year, he still has legal rights he can exercise over her. Desperate to compete in the biggest match of her life, Afrooz tries everything to change her husband's mind. But Yaser seems intent on taking his revenge, and with the law on his side, can Afrooz really stop him?
 Soheil Beiraghi's gripping second feature explores the cruelty inherent in legally enforced gender roles. Depicting Afrooz as she goes from confident, autonomous star player to frustrated, powerless wife, her chance to claim a personal and professional victory slips away minute by minute. Exceptionally well crafted, Permission is a bold, uncompromising look at the inequities of Iranian society, with a clear-eyed intimacy that recalls the best works of Asghar Farhadi and Jafar Panahi.
The screening will be followed by an onstage panel with Dr Saeed Zeydabadi-Nejad (Iranian Film specialist, SOAS, University of London)
'A film that urges its audience to do more than just feel sad and sign a couple of petitions … It's full of hunger for justice' 


Debbie Kermode, Eye for Film
'This intelligently written, well performed and emotionally rewarding second feature by writer-director Soheil Beiraghi will enlighten and entertain audiences everywhere' 


Richard Kuipers, Variety
Screening Rights is the Midlands' international festival of social justice film and debate. The fifth Screening Rights Film Festival takes place 21-24 November in Birmingham and Coventry, with a programme that combines screenings of some of the most interesting and highly acclaimed new films with post-screening discussions involving directors, producers, writers, activists and experts. Screening Rights aims to inspire and develop debate on the potential of film to affect personal, social and political change.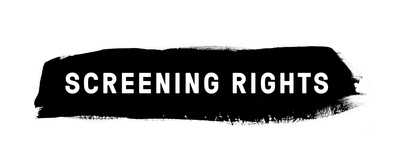 Midlands Arts Centre is serious about film. We listen to our audiences to ensure you get the cinema experience you want. Duration stated includes trailers and adverts (check individual listings for Q&A details). Please note that we do not admit latecomers after the main feature has started and we have a limited food and drink policy. You can find more information about our cinema refreshments policy here. You can also see more information about Relaxed Screenings here.