Screening in English and Cree with English subtitles 
On August 9, 2016, a young Cree man named Colten Boushie died from a gunshot to the back of his head after entering Gerald Stanley's rural property with his friends. The jury's subsequent acquittal of Stanley captured international attention, raising questions about racism embedded within Canada's legal system and propelling Colten's family to national and international stages in their pursuit of justice.
 Sensitively directed by Tasha Hubbard, nîpawistamâsowin: We Will Stand Up weaves a profound narrative encompassing the filmmaker's own adoption, the stark history of colonialism on the Prairies, and a vision of a future where Indigenous children can live safely on their homelands.
The screening will be followed by an onstage discussion with Professor Jackie Hodgson (Law, University of Warwick), Dr John Munro (History, University of Birmingham) and Dr Gillian Roberts (American and Canadian Studies, University of Nottingham)
Screening Rights is the Midlands' international festival of social justice film and debate. The fifth Screening Rights Film Festival takes place 21-24 November in Birmingham and Coventry, with a programme that combines screenings of some of the most interesting and highly acclaimed new films with post-screening discussions involving directors, producers, writers, activists and experts. Screening Rights aims to inspire and develop debate on the potential of film to affect personal, social and political change. Sign up to their mailing list here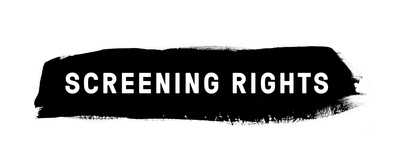 Midlands Arts Centre is serious about film. We listen to our audiences to ensure you get the cinema experience you want. Duration stated includes trailers and adverts (check individual listings for Q&A details). Please note that we do not admit latecomers after the main feature has started and we have a limited food and drink policy. You can find more information about our cinema refreshments policy here. You can also see more information about Relaxed Screenings here.