18 | 152 mins| 2018
Director: Luca Guadagnino
Cast: Dakota Johnson, Tilda Swinton, Mia Goth
A darkness swirls at the centre of a world-renowned dance company, one that will engulf the troupe's artistic director, an ambitious young dancer, and a grieving psychotherapist. Some will succumb to the nightmare. Others will finally wake up.
Luca Guadagnino's luscious remake of Dario Argento's 1977 horror masterpiece is as beguiling as you'd imagine, a whirlwind of terror, beauty and insanity that features an almost entirely female cast which might include Tilda Swinton playing both a man and a woman - although Guadagnino is keeping his cards close to his chest on that one.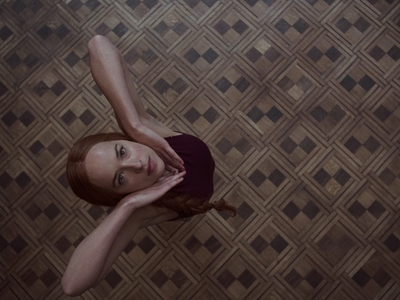 Midlands Arts Centre is serious about film. We listen to our audiences to ensure you get the cinema experience you want. Please note that we do not admit latecomers after the main feature has started, and we have a limited food and drink policy. For more information on our refreshments policy, please visit https://macbirmingham.co.uk/cinema-refreshments-fa....