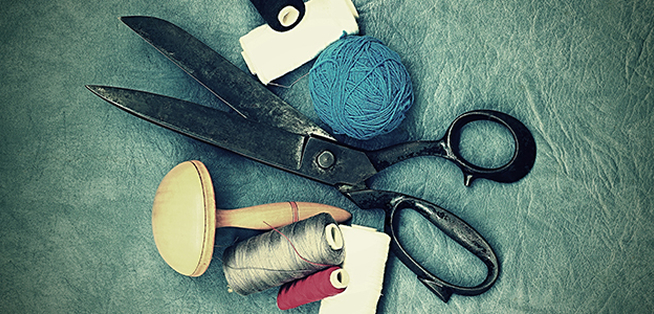 Textiles & Papercrafts
Upholstery for Beginners
Various Dates
Online booking has now closed.
Call 0121 446 3232 to enquire about remaining places
Learn how to revamp old and outdated furniture in this introductory upholstery course.

Who is this course for?
This course is for adults aged 18+ years. It is open to beginners. The course may be accessible for people with disabilities who can participate in practical art and craft activities.
Students can be accompanied by a carer or support worker. Carers must book a complimentary ticket if attending a course to provide support. The room is wheelchair accessible. Please contact us to discuss your specific situation and needs.
This course involves working at low tables and good dexterity is needed in your hands.
What will you learn on this course?
This course will focus on smaller projects to whet your upholstery appetite. On this course you will learn how to upholster smaller pieces like foot stools eventually moving on to straight back dining chairs. Learn to use the tools of the trade and by the end of the course you will have revamped your pieces to perfectly suit your tastes.
Do you need to bring anything?
You will need to provide:
-the item(s) that will be upholstered (i.e. small foot stool, straight back dining chair)
-upholstery foam to fit item (approx. £11 on Amazon -4"x15"x15")
-fabric of your choice to fit item (approx. £9-13 per metre on Amazon)
Are there any additional costs?
You will need to provide the items listed above at your own expense.
Who teaches this course?
Vicky Chapple