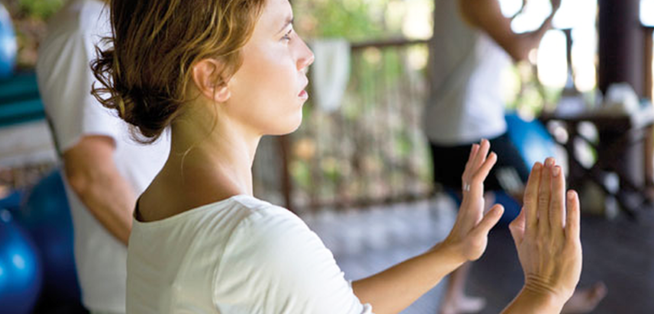 Health, Wellbeing & Fitness
Yang Tai Chi Improvers (WB96 Summer)
Various Dates
Online booking has now closed.
Call 0121 446 3232 to enquire about remaining places
An improvers course for students with a couple of years' experience wishing to learn the Yang 24 step form and deepen their practice.
What will you learn on this course?
Yang Tai Chi is a smooth, gentle exercise coordinating calm breathing movements and inner concentration. This is a low–impact mind–body series of movements from traditional Chinese arts to aid the balance of health and to support longevity. 
You will learn relaxation techniques to keep fit and improve your well–being including Qigong exercises that combine breathing with movements. You will also continue to learn the Yang 24 step Tai Chi form. This is a sequence of movements originating from the Yang family style.
The tutor demonstrates and explains the movements to the class and you will learn how to practice these using safe and effective posture and technique and in a relaxed manner. 
Tai Chi has a number of health benefits including improved: 
Stamina or cardiovascular health
Use of intrinsic strength
On completion of this course you will have learned the Yang 24 step form and be able to practice Tai Chi independently.
Who is this course for?
This improvers course is for adults aged 18+ and is suitable for those who have completed the Yang Tai Chi Beginners course and been invited to attend this class by the tutor. If you have learnt elsewhere and have practiced for 2-3 years you may be able to join this class following an assessment by the tutor. Please contact us if you wish to arrange an assessment.
Tai Chi is a low impact form of exercise. The course is accessible for people with disabilities as movements are undertaken within the comfort, capability range and limitations of each individual's body. Carers may assist. Please contact us to discuss your specific needs.
If you have any existing health problems please check with your GP before beginning this course.
Do you need to bring anything?
Please wear comfortable clothes that allow free movement and flat shoes.
Are there any additional costs?
There are no additional costs.
Who teaches this course?
Yanyan Yang