Exhibition
Dialogue: Déraciner
–
Déraciner means to 'uproot'. This exhibition by the Anglo/French group Dialogue is a collaboration focused on ideas and objects associated with borders, mapping and historical references between France and England. Uprooted, transformed and reworked through cross-cultural dialogue, the exhibition presents work produced as a result of this on-going exchange programme involving artists; Joss Burke, Dominique Etna Corbal, Peter Grego, Dr Myfanwy Johns, Véronique Lamare, Tom Ranahan and Francis Viguera.
Déraciner is supported by Oxford Brookes.

Image credit: Dominique Etna Corbal. Deracinated Chair, 2016. Image courtesy the artist.
Associated Event
Preview images: Photographer - Nick Hynan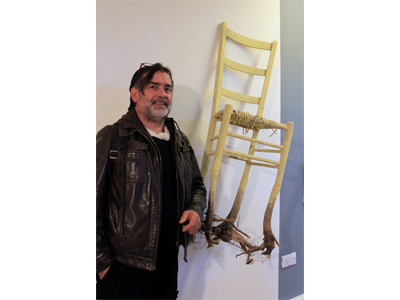 You may also be interested in this...