Alex Lowe, Music Leader
Alex is a drummer and multi-instrumentalist who is passionate about inclusive music making. He works in a range of settings including MACs resident band SWITCH, as well as in Primary and Secondary Pupils Referral Units. Alex's passion is using his experience to help young musicians create original music. 
---
Dan Whitehouse, Music Leader
Dan has worked as a community musician with mac makes music since its inception in 2011, helping to produce the in-house band 'SWITCH'. He studied a PGCert in Community Music from Roehampton University in 2018 entitled 'Sounds Of Intent' – Modelling musical development in children with learning difficulties. A vocalist and guitarist, he's an award winning singer-songwriter signed to 'Reveal Records', songwriting commissions include BBC TV, Arts Council & English Heritage funded projects, TV ads and a film soundtrack for Birmingham Comedy Festival.
---
Kayleigh Kennedy, Music Leader
Kayleigh is a singer and cellist with a passion for community arts and, in particular, inclusive music-making. She especially enjoys working with young people and facilitating the expression of thoughts and feelings through both playing and writing music. In her spare time, Kayleigh is currently attempting to learn the guitar!
---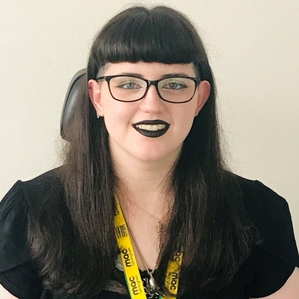 Liz Birch, Music Leader
Liz is a recording artist, vocalist and multi-instrumentalist with an interest in music technology and accessible instruments. Once a participant of community music projects herself, she is now an experienced Music Leader and works on Variety Jam, The Open Mic events, Summer Soundscapes and Creative Sounds. Liz likes working with varying ages and needs.
---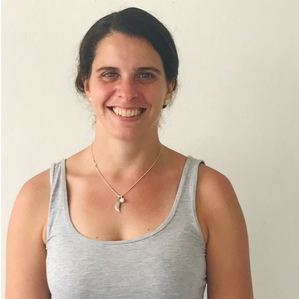 Mariana Rosas, Music Leader
Mariana has been conducting choirs for the past 17 years, and she is passionate about helping people find their voices and use music as a means of communication and personal expression. She enjoys working with people of all ages and abilities. 
---
Nicole Justice, Music Leader
Nicole is an experienced music leader who specialises in working with disadvantaged young people. She has worked in a variety of settings including Pupil Referral Units, schools and community centres. Nicole is also a singer, rapper and music producer with over ten years' experience in the industry.  
---
Omar Dickson, Music Leader
Omar is a freelance Sound Engineer, Music Producer and Music Mentor. He has been experimenting with beats since childhood and now works in a professional studio in Birmingham as well as delivering music workshops for young people across the West Midlands. Outside of music Omar is also a keen Martial Artist and 2x world champion kickboxer!
---
Rodrigo Orquera, Music Leader
Rodrigo is an experienced music leader, multi-instrumentalist, composer and writer who has worked with people of all ages in a large variety of settings (primary schools, college, community services, among others) for over ten years. He is very enthusiastic about art in general and loves making music with others. 
---
Rosie Rushton, Music Leader
Rosie is a music facilitator and researcher based in the West Midlands. Here she has established herself as a specialist in music provision for people with additional needs. When not making music Rosie enjoys painting, camping and the great outdoors!
---
Holly Radford-James, Producer
Holly has specialised in working on inclusive music programmes for the past 5 years. She is passionate that everyone should have the opportunity to find their musical voice in a way that suits them, and is proud that MAC Makes Music is helping to make this happen.
---
Jen Loffman, Administrator
Jen has worked in community arts for the last ten years. She loves meeting new people and learning about all different styles of music. Although her role is to help keep everybody organised, she also sings and plays the guitar in her spare time.
---
---