News
10 Ways to Wow this Christmas
Fri 7 December 2018
Ditch the soap-on-a-rope and make it a MAC-nificent Christmas with one of these unique gift ideas!
Fri 15 Mar | 7.30pm & 7.45pm | £15
Treat yourself to an evening of gin cocktails and live jazz music at our new Gin and Jazz Club! Tickets include a gin cocktail, a sharing board of meats, cheese and antipasti plus superb jazz music from The Cannon Hill Quartet. Chin, chin!
ON NOW until Mon 31 Dec
Opening to glowing reviews, Rudolf continues to dazzle audiences. Check out our stunning production photos on our website and treat the little (and big!) ones to this delightful, festive show full of puppetry, merry music and joy.
Wed 2 Jan | 10am-3pm | 6-11 yrs
Know any Lego™ mad kids? Conjure up majestic creatures made of bricks, taking inspiration from the wizarding world, and join us for a magical adventure.
Sat 9 Feb | 8pm
A must see for dance lovers and for people wanting to experience a mind-blowing, visually rich performance. Presented by one of the world's leading female choreographers, Medusa will bring you a truly unforgettable evening.
Fri 8 Feb | From 7.30pm
Treat yourself to an evening of pure (completely vegan) indulgence; join us for our first ever Dirty Vegan pudding party! Your ticket includes a drink, a dessert flight featuring a trio of delicious vegan desserts and entry to our live music event!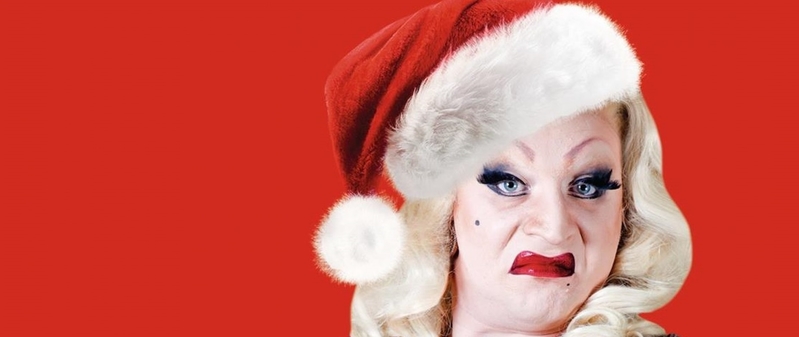 Thu 25 Apr | 8pm
Who says Christmas needs to end in December? The self-declared siren of South Yorkshire presents a festive spectacular in what is undoubtedly the best Christmas comedy show you'll see this spring!
Sat 9 Feb | 10am - 5pm
Need a gift for an animal-lover? They can learn how to immortalise a favourite little fella on this one-day course that teaches hand-building and coiling techniques, as well as imaginative ways to make that furry friend look their best.
Sat 18 May | 10am - 4pm
Know a self confessed yogi or someone who wants to dabble? Treat them to an immersive, one day Colour Yoga course. Using meditative approaches, this is the perfect gift for people wanting to bring some tranquility into their life.    
Give the gift of a great evening out this Christmas, with a whole host of big-name personalities, comedians, bands, live events, cinema, workshops and truly exceptional theatre. All of which are coming up over the next few months!