News
Enter Our Christmas Drawing Competition for the Chance to Win Tickets for Kipper's Snowy Day!
Wed 13 November 2019
Award-winning children's author and illustrator Mick Inkpen is judging a Christmas drawing competition hosted by MAC Birmingham for children and families! The winning entry will receive free tickets to see Kipper's Snowy Day at MAC this winter.

Ahead of this year's Christmas show, MAC is running a drawing competition for children and families to enter with the prize of four free tickets to see Kipper's Snowy Day!
Slot Machine Theatre's jolly, hear-warming show will be coming to MAC on 26 November – 31 December 2019, based on the much-loved Kipper books created by Mick Inkpen.
Judging the competition, the award-winning children's author and illustrator will be looking out for his favourite Christmas-themed drawing and selecting one lucky winner.
Drawing Competition Details
You can WIN 4x tickets to see MAC's Christmas show Kipper's Snowy Day by entering drawing your favourite thing about Christmas!
To enter:
Create your Christmas drawing masterpiece
Take a picture of your drawing and share it on social media
Tag @mac_birmingham on Twitter and Instagram, and @macbirmingham on Facebook
Use the hashtag #kipperatmac so we don't miss it!
Competition closes: 15 November 2019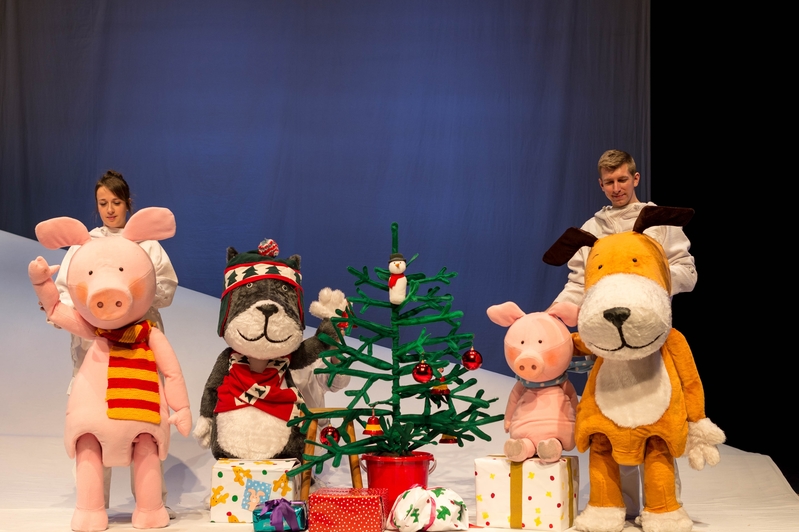 About Kipper's Snowy Day
"It was a new morning, and it was snowing! Kipper rushed outside. The snow lay deep and smooth and new, like an empty page waiting to be scribbled on"
Based on the award-winning 'Kipper' stories by Mick Inkpen, Slot Machine Theatre present the first stage adaptation of these well-loved books.
Kipper and his best friend Tiger go on an adventure in the snow - but on the way they lose their friend Arnold in a terrible storm. Will they find him? And will they find their way back home?
Filled with original songs and music, gorgeous puppetry and gentle humour, this warm-hearted Christmas show is perfect for children aged 3+ and their families.
Tickets can be purchased here, or by calling the Box Office on 0121 446 3232.