News
2019 Highlights: A Look Back at MAC's Year
Wed 18 December 2019
As 2019 comes to an end, and we eagerly await another 12 months of our jam-packed programme, we wanted to reflect upon some of this year's highlights at MAC and say a huge thank you to our visitors!
Here's a few of our highlights for 2019:
Visual Arts
From The Sun Never Sets and Ways of Belonging, to Brave: The Girls of South Sudan and Suburb, our Galleries have been transformed by artworks which have brought together audiences of all ages and backgrounds, and shared local and international stories.
Derek Bishton, Brian Homer and John Reardon's Handsworth Self Portrait: 40 Years On celebrated a local project that presented a unique snapshot of a vibrant, multi-cultural community.
We were joined by Canadian artists-in-residence, Jim Holyoak and Matt Shane, as they completed a brand new artwork on-site in our First Floor Gallery as part of their mesmerising exhibition, The Hills Are Shadows. The artists also took part in The Big Draw, which saw over 300 visitors join us in our Gallery to make marks and get creative.
LA-based artist Ben Venom asked Birmingham communities to donate their favourite band T-shirts to be weaved into a specially-commissioned quilted piece, which was displayed as part of All This Mayhem.
We've hosted artist talks, BSL tours, creative workshops and courses, providing even more opportunities for people to get involved in our programme, with more intriguing, community-focused visual arts activities to come in the New Year.
Festival Fever
2019 has seen MAC get Fierce, SHOUT, travel to the Moon, and take part in some audacious events. The festivals we have hosted and taken part in have raised awareness of well-being and mental health, honoured the anniversary of the Apollo 11 Moon landings, celebrated LGBTQ+ artists, and embraced the world of pop, politics and parties.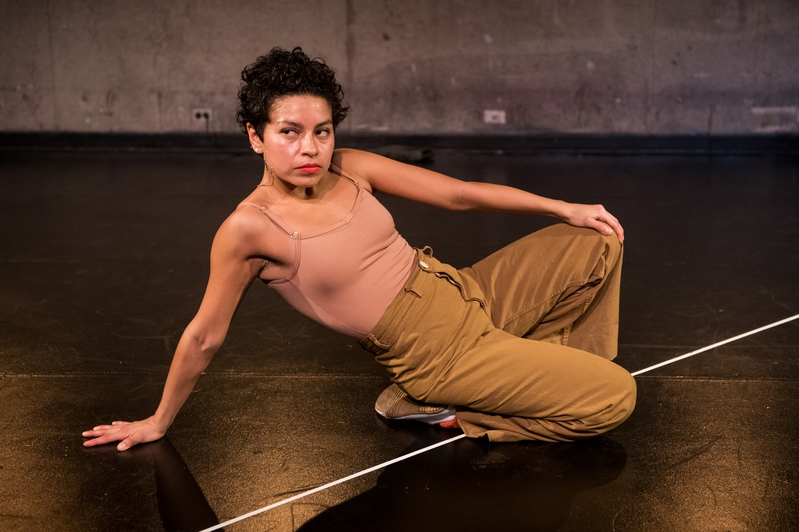 On our screen, the Birmingham Indian Film Festival returned for its fifth year and the French Film Festival showed the best of Francophone Cinema, whilst Flatpack Festival, Arts and Science Festival and Screening Rights Festival showcased films on topics covering everything from social justice to unique ways of viewing agriculture and economics.
Special Events
British author and broadcaster, the sensational Lemn Sissay MBE, joined us for an evening of conversation reflecting on his new memoir My Name is Why. The event saw Sissay movingly touch upon topics such as race, family and the meaning of home, plus celebrate the redemptive power of creativity.
We were joined by phenomenal writer, director and producer Chris Morris, who answered questions relating to his research and filmmaking practice from our audience and cinema producer, following a screening his new satire, The Day Shall Come.
Legendary former England cricket captain, David Gower, spoke to audiences about his life and career during On The Front Foot, sharing tales of leading his national team to victory in the ashes, and his infamous Tiger Moth flight over Queensland.
Performances
LUNG Theatre joined us for a run of their powerful, hard-hitting play, Trojan Horse, which told the story of the UK Government's inquiry into Birmingham schools following accusations of institutionalised extremism. Cast and creatives were joined on stage for a live Q+A with local teachers and governors affected by the events.
MAC's Colourscape event welcomed families to an amazing walk-in labyrinth of colour and light, with 25 interlinked chambers, a large silver dome filled with musicians and dancers and a synchronised symphony of senses.
Our Christmas show, Kipper's Snowy Day, continues to bring the characters of Mick Inkpen's imagination to life, spreading magical, festive joy to children and their families. Featuring original songs, gorgeous puppetry and gentle humour, Slot Machine Theatre's fun show packed full adventure and spirit has been delighting our audiences this winter.
Phoenix Dance Company joined us for two mesmerising performances entitled The Rite of Spring and Left Unseen. As one of Europe's most in-demand dance companies, Phoenix fused contemporary and traditional stories to create two emotionally captivating performances.   

Community
2019 also saw the introduction of our new Culture Club; a free monthly arts group for Birmingham-based people, aged 65+. The club offers members opportunities to socialise, get creative, and learn some new skills, as well as get involved with a variety of art forms such as dance, photography and drawing in an informal setting.
During People's Postcode Lottery Week, to say thanks to the players, we hosted a series of free, drop-in workshops and events for people of all ages. 
Our Tai Chi and Origami crafting session and Tea & T'internet digital skills event ran specially for over 65s, we welcomed back Circus Raj to our Outdoor Arena for a spectacular, vibrant performance for families, along with the popular Bollywood Brass Band and BAM: Babies Academy of Music. SWITCH, MAC's resident band, also entertained audiences on our Terrace Gallery.
MAC Makes Music had another successful year, and were delighted to host and co-produce Fast Forward Festival 2019 in partnership with Bristol Music Trust. The national disability and arts festival celebrates musical inclusivity, and brought together industry professionals, leaders in education and pioneering artists, showcasing the best examples of inclusive arts from the UK.
In 2019, we've taken part in 13 festivals based in Birmingham and beyond, presented 14 free exhibitions for the public to enjoy, hosted 12 of our popular monthly Arts Markets, run hundreds of creative and practical courses, community workshops and more, and we've been delighted to welcome over 1 million visits.
Thank you to our audiences, partners and funders for your continued support of MAC. Here's to what 2020 may bring!