News
Your New Year's Revolution
Mon 23 December 2019
At MAC, we're running a new season of creative courses spanning across music, ceramics, wellbeing and fitness, literature, drawing and painting, animation, plus digital art and skills starting January 2020.
Make a change, step out of your comfort zone, and start your creative revolution at Midlands Arts Centre this New Year.
Embrace your inner writer
Do you want to write for children? Have you written some already, but would like some extra guidance and tips? Our Writing Children's Literature course begins on 6 January, giving tips and techniques on the art of writing for children across a range of ages.
Our Creative Writing for Improvers also begins on 6 January, aimed at existing writers who would like to advance their re-drafting and editing skills, whilst gaining an understanding of how to self-critique work during the writing process.
Perhaps you'd rather discover and discuss stories than create your own? Our Reading Group is designed for anyone who enjoys reading, whether it be the latest blockbuster, an old novel or a poem. This course is the perfect way to meet other people and talk about your mutual love of literature.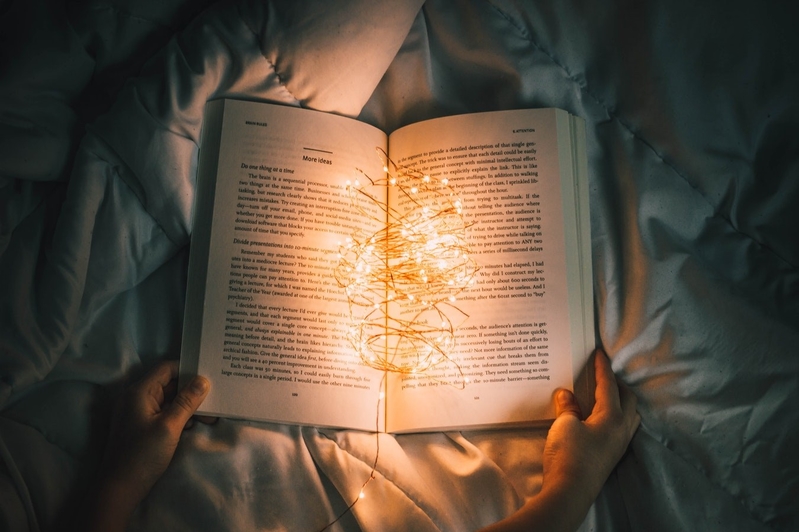 Find your zen

Develop a deeper understanding of how your body works and start off your week in a positive, healthy way with Dance for Fitness and Wellbeing. Learn stretching and strengthening exercises, improvisation, and creative devising tasks in this energising and fun weekly one-hour class, which is open to people of all abilities.
If you're more interested in theatre and acting, try our Drama for Wellbeing course covering performance and relaxation techniques designed to develop your confidence in creativity and self-expression.
Our Iyengar Yoga course teaches practice based on classical Hatha Yoga, as developed by BKS Iyengar, with emphasis on precision and alignment in postures. With regular practice, the benefits of Iyengar Yoga to your body and mind include increased suppleness, strength and stamina as well as improved concentration and general wellbeing. Haven't tried yoga before? Our Iyengar Yoga for Beginners course also starts in the New Year.
Explore your creativity
Find out how music can inspire and influence your creativity in our Painting and Drawing Inspired by Music course. You'll be guided through a musical journey exploring artistic approaches and learning new techniques, with tailored guidance for your level of experience.
Try our Ceramic Sculpture course gives participants the chance to learn contemporary techniques to create 3D sculptural artworks from clay and other materials. Take inspiration from a range of sculptural styles and artists, to create your own independent project.   
Discover a practical introduction to designing and making with materials with Explore Textiles. Using a variety of materials and techniques such as batik, screen printing, felt making and embroidery, with elements of paper making and dyeing, you will be encouraged to realise your own designs in this hands-on course.
Try something new
Create your own comedy act with the option to perform before a paying audience with our Stand-up Comedy course. You learn a number of techniques, such as how to transform ideas into joke-writing, to help unlock your creativity and develop a routine of your own.
Find your voice in a group setting and project it with confidence in our Let Us Sing Group Class. Open to all abilities, and experience, you will practise vocal exercises and warm ups, aural perception/listening skills, as well as skills in pitch, diction and voice care.
Learn the rhythms of the traditional Punjabi Dhol drum in our Play Dhol Drum and Family Dhol Drum courses, beginning January 2020. Drums and beaters are provided, so you can get started straight away with expert guidance by tutors in partnership with Services For Education.
Get digital & technical

Through screenings, discussion and practical film projects, Exploring Experimental Film Making gives participants a deep dive into the alternative world of experimental film and video making, where narrative and drama may still exist - but not quite as we know them from traditional cinema.
If you're looking for something for your children to get involved with, our Digital Kids Saturday Club is the perfect option for you! Kids will learn to design, code and build digital art projects, as well as being introduced to working creatively with electronics using microprocessors such as Arduino's, microbits and raspberry pis and LED's.
Lead by a professional film maker, illustrator and animator, on our Illustration and Animation course, you will learn how to create your animated loops. Gain an understanding of essential illustration and animation principles and be introduced to different stylistic approaches and artistic techniques.
Just get started!
Don't fancy trying one of our courses but still want to try something new? Make a pact this New Year to discover more art, performance and creative events! 

Our busy programme offers something for everyone, whether you're an avid dancer and would like to see more choreography performed on stage, or if you're a lover of comedy and can think of nothing better than sitting front row for some stand-up.
Joseph Toonga: Born to Manifest comes to our Theatre on 31 January, a powerful new hip-hop dance double bill that illuminates the experience of young black British men.
Harriet Dyer brings The Dinosaur Show to MAC in February, comically exploring the cold hard truth of what really happened to our prehistoric pals.
Throughout the New Year, our Cinema will be screening the best of independent and art house film, new releases, and a few very special events for audiences to enjoy. Check out what's on here.
Start your own revolution this New Year, and get stuck in to new creative experiences with us here at MAC.
Here's to 2020!
---
You might like these short courses...