News
EcoFest 2021 Highlights
Wed 15 September 2021
It's September, the month of what can be transition and change for a lot of people. Here at MAC, September marks our annual EcoFest - our one-day environmental festival, filled with plenty of eco-friendly fun from stalls to films to even free bike repairs. 
This festival is really important to us, as here at MAC we champion sustainability as much as we can; there's no doubt that climate change is one of the biggest global threats right now, and we must play our part to help stop this.
EcoFest 2021 will be MAC's fifth annual event, organised by MAC's Green Champions. This year, we're part of the Great Big Green Week and our events will be supported by The Climate Collation. By teaming up with these organisations, we hope to push the movement against climate change even further. So, come along to EcoFest on Sunday 19 September to see plenty of ways you can positively impact the environment! 
First off, we have talks lined up for the day with organisations such as Plastic Free Moseley and Kings Heath, Extinction Rebellion, ecobirmingham and more. These talks will be occurring between 11am-4pm and a BSL interpreter will be present. The full timetable is available on our webpage. 
EcoFest will also be running some stalls, all located in MAC's Foyer, Terrace Gallery and Outdoor Terrace. See the full list of stallholders on our event page.

Throughout the day, MAC will be presenting screenings in the Cinema and Hexagon Theatre. These screenings will touch upon other important ecological issues such as the animal extinction threat, and how we can help to end this problem. 
One of the screenings we'll be showing is Escape from Extinction, narrated by Academy Award winner Helen Mirren. We also have some screenings occurring in the Hexagon Theatre. Some of the screenings include: The Plant Debate by Andre Khan Created during Young Filmmakers Workshop with Reel Access and Nature's Wisdom by Music Spark POD 2 featuring Danielle Kock. 
2021 EcoFest will include some hands-on workshops for everyone to participate in. We have the Eco Art Bird Feeders workshop - delivered by UseFool, Make Your Own Wildflower Seed Bombs Workshop– delivered by MAC's Learning & Participation Producer Sonya Russell-Saunders and a Repair Clothing Online Workshop - delivered by artist Alinah Azadeh.  
Now if that's not enough, MAC's Café KILN will also be holding a Dirty Vegan Street Food tent near the outdoor terrace, serving up hot and cold food. It's worth noting, researchers at the University of Oxford found that cutting meat and dairy products from your diet could reduce an individual's carbon footprint from food by up to 73%. So why not come and see what delicious vegan food we have to offer? For FREE too!  
To top it all off, we will be welcoming a very special guest this year…BBC presenter and horticulturalist, Alys Fowler. Alys will be joining us for our talks programme, as well as a book signing for her new release Eat What You Grow.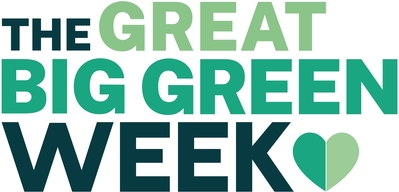 ---