News
EcoFest 2021 Reflection
Wed 6 October 2021
And that's a wrap for our fifth annual EcoFest, we hope you enjoyed yourselves!
Here at MAC, EcoFest is something that we keep close to our hearts as an organisation. We hope to make a positive environmental change through our efforts of championing sustainability, and hope you can play a part in any way too. 
This year's programme had a packed schedule and it's with great pleasure to announce that we had 3,500 visitors on the day, as well as 53 active viewers for the livestream of our talks programme. A big "thankyou" if you came along or participated on 19 September, we couldn't have done it without you. 
To kickstart the programme, we had a talk by MAC's Head of Technical Resources and Green Champions member, Lizzie Moran, welcoming everyone to the event. Stalls also opened up from 11am; it was amazing to see so many fantastic organisations involved. These organisations included Community Energy Birmingham, Birmingham Friends of the Earth, Birmingham Youth Strike 4 Climate, Dr Bike (Cannon Hill CC) (who actually offered free bike repairs for anyone who brought their bike to the event). Animal Rebellion, Climate Action Network West Midlands, Birmingham City Council Travel Team, Birmingham and District Allotment Confederation, Home Grown Market, Plastic Free Moseley and Kings Heath and finally Incredible Surplus. These stalls gained some great attention from EcoFest attenders; people signing up for petitions, asking questions and supporting their causes. 
Deaf artist Olivier Jamin ran a Draw-a-long workshop, which included BSL interpretations. There was plenty of colouring all day with Olivier and even when there was no more room to colour in, EcoFest attenders (mainly little ones!) found a way to keep the colour and environmental positivity going. MAC's very own Sonya Russel-Saunders ran a Make Your Own Wildflower Seed bombs workshop. This was a lovely way to get your hands in and get messy, yet create something that can be beautiful. We can't wait to hear how your wildflowers are doing! Send us your photos and hashtag #MACEcoFest on social media. The Eco Art Make Your Own Birdfeeders was another successful workshop. Plenty of birds are in for some exciting feeders this autumn; a great way to recycle bottles. MAC's Express & Go counter was made 100% Vegan and sold plenty of delicious snacks and treats, with mouth-watering vegan curry available.
 We had a talk programme scheduled into EcoFest 2021. Featuring the wonderful Alys Fowler, who also did a book signing at the end of her talk around the wonders of growing your own. Talented artist Aidan Moeseby joined us for an inspiring talk on climate change and its effects on our emotions as human beings, something we don't realise can have such detrimental effects. 
Some similarly inspiring organisations that joined us for this year's EcoFest were ecobirmingham, Plastic Free Moseley and Kings Heath, Climate Action Network, helping to spread awareness of how to help make a positive impact on the environment. 
 Finally, we want to say a massive THANK YOU to the Green Champions at MAC who helped to make this event possible. Another big thank you to The Big Green Week for supporting EcoFest this year, and turning our Green Champion's ideas into a fantastic day of events.
We hope you enjoyed EcoFest 2021 and hope to see you next year!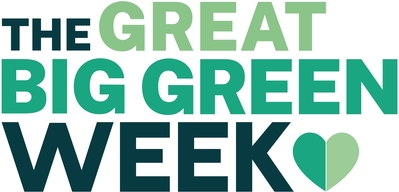 ---
---