News
MAC Associate Artists at SHOUT 2021
Wed 3 November 2021
This November at MAC join us for Birmingham's Annual Festival of Queer Art & Culture - SHOUT Festival 2021! Showcasing from 2 – 28 November, SHOUT celebrates and platforms the work of LGBTQ+ artists and communities. From cinema to theatre & dance, there is plenty in store to help promote queer arts and cultures. Come and get involved!
Some events we are especially excited for are curated and hosted by MAC's very own associate artists: Jaivant Patel and Greg Homann.
Jaivant Patel Dance is an award-winning South Asian Arts organisation celebrating their 15th anniversary this year.
For Jaivant's 'Reimagining Queer South Asians' event, there will be an in-conversation between Jaivant Patel and Deborah Kermode (MAC's Artistic Director) along with screenings of Jaivant Patel Dance's very own ground breaking dance theatre and short films: 'YAATRA', Waltzing The Blue Gods and I Am Your Skin. "These works interweave, assimilate and blend Kathak and contemporary dance forms to create bold work; that reimagines and celebrates intercultural narratives and the intersectionality of modern lived experiences." – Patel says.
Following up, the evening additionally concludes with a panel discussion on 'South Asian Queerness and Gender Politics', featuring Jaivant Patel himself, mixed-media artist Seema Mattu, producer and curator Daljinder Johal, and all moderated by artist Deniz Sözen.
Come along to learn and join the celebrations!
South African-British writer and director Greg Homann is working at MAC in collaboration with Birmingham-based artists to develop his new verbatim-based theatre work highlighting the experiences of gay men in Birmingham and Johannesburg (South Africa). Greg will be joining us for two free SHOUT events. First off, we have In Our Skin (Research and Development) from Wed 3 – Thu 4 Nov and In Our Skin (Sharing and Talk) on Sun 7 Nov. The Sharing and Talk event will be followed by a talk about how political and cultural change impacts the realities of queer lives.
These events work as a special chance to drop in to public workshops to observe the creative development of In Our Skin, before it goes into production at MAC in 2022. Some of the creative team from the production include Assistant Director Frazer Meakin, Composer Oliver Farrow, Designer María Sánchez and Videographer Rachel Bunce. Following up with the cast, additionally joining MAC will be Jason Adam, Thom Petty, Tomas Wolstenholme and Clint Lesch.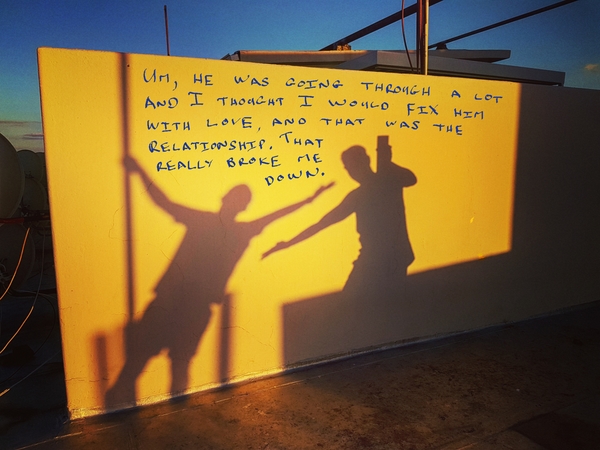 ---
SHOUT Festival will also be displaying other cultural and important artistic events, to see the full schedule see here.