News
Wonderful Feedback for the West Midlands Inclusive Choir
Fri 5 November 2021
The five branches of our West Midlands Inclusive Choir are up and running which means we can now offer both in-person and online sessions across the region. Choir members have been telling us how useful it is to have both options. We wanted to share with you this wonderful feedback from a member of the Worcester branch.
"I just wanted to thank you all for your work! We've accessed lots of online sessions, sometimes because it's just popped up on Facebook and we're free! Both my children like to join in and love it if they have their name mentioned! 
Last Saturday we did the West Midlands online choir and my daughter managed to join in with some of Do-Re-Mi and it was so lovely how engaged she gets with music from Soundabout. She's starting to pick up tunes really well now and will ask me to sing it to her again! She loved starting little drummer boy and bashing her drum! After the session she shouted "Alexa, play rumpapumpum" which she hasn't ever done before! 
I'm always impressed with how everyone stays engaged even through the screen. We are especially looking forward to the face to face choir session again as she loved that attention and feeling the music (and throwing the instruments!). 
Thank you so much for the amazing musical service you provide. "
If you are interested in joining the choir, please visit our website for more information.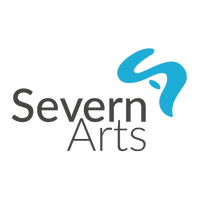 ---