SWITCH are looking for 2 new members!
---
SWITCH are a talented group of young musicians and MAC's very own band in residence. They write, produce, record and perform their own material covering important topics relating to their personal lives, the challenges they face and the community they live in as well as being young and having fun! Their songs advocate for equality and openly talk about special educational needs and disability.
Check out their latest track: "Feelings"
SWITCH meet weekly on Tuesdays at 6pm-8pm. 
Some sessions are on Zoom and some are in person at MAC. 
Please contact us for more information about how to get involved.
---
The band have been together for approximately 7 years and have seen a change in members in that time. They are supported by dedicated and talented Music Leaders, currently Kris Halpin and Alex Lowe.
SWITCH have certainly broken barriers within society through their musical talents and have performed at various gigs in their home town of Birmingham including; supporting the SEND National Crisis event. SWITCH were also delighted to perform at an event organised by London based charity, Heart 'n' Soul which supports young people with learning disabilities.
SWITCH have shared their experience and skillset to support events within the local music service acting as role models and delivering workshops to other young people from special schools across the city of Birmingham and within the local community. 
---
Introducing SWITCH
Current Members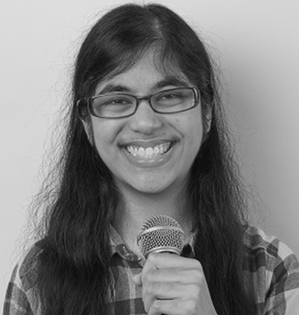 Nashita
I am one of the lead singers and play electric guitar and keyboard. I like recording and performing.
Azim
I am a rapper, singer and incredible lyric writer. My rapping nick name is Badshaah Bling. I can rap in 3 different languages.
Stephen
I play lots of instruments in the band. I like playing the guitar a lot and the piano. I like being in the group.
Cerys
I'm Cerys. I'm a big fan of music and dancing. I love being part of SWITCH, I play the iPad and also do some singing and dancing.  
Previous Members
Eve
I am Eve
Making music is my passion
Guitar is what I play

KRRRRAAANNNNNGGG
Karl
I really enjoy SWITCH. I play different instruments like lead guitar, drums, bass and percussion. I enjoy recording and performing.
Xian
I am a lead singer for SWITCH. I write songs and enjoy performing. I enjoying creating music videos like "Switch on Your Happy Side". I am also SWITCH's rapper.
Gurpreet
I am the drummer for SWITCH. I love jamming and performing with the band.
Ryan
I have been playing piano for about 3 years. SWITCH has inspired me and I can now play in time with the band. I've really improved since joining SWITCH.
---
That was the best gig I've seen in years. Honest, no pretention and great music.

Audience member
What you are creating here is something quite unique and different... the concert was amazing.

Participant's Mother
---
To date, SWITCH have released 2 albums including some great tracks such as: Birmingham Needs You, Makes Me Stronger & Positivity.

The band have performed in a number of shows including:  SWITCH Sunset in MAC's Outdoor Arena to The Squidz Club in London.
We're recruiting for SWITCH!
As some of our young band members are maturing and moving onto even greater things, we sadly have to say goodbye. Therefore, we have a rare opportunity to recruit new members.

Who are we looking for?

Participants between the ages of 16-25 years
Young people with additional needs or who identify as disabled
Young people who love music and would like the opportunity to develop themselves as a young musician or vocalist
Participants can look forward to:

Developing song writing skills
Learning to play music
The opportunity to perform at live events
Meeting and socialising with their peers
Having fun!
We're interested to hear from music teachers or parents where appropriate who can refer a potential young person that may be interested in joining. 

Please email jen.loffman@macbirmingham.co.uk for more information.
---
---