Both Midlands Arts Centre - MAC, a charitable limited company, and its wholly-owned subsidiary MAC Trading Ltd have boards of trustees/directors whose remits are to oversee the strategic direction of the companies, giving direction and support to the management team through the Chief Executive and Senior Management team. Professional guidance and support is provided by a range of advisers and the engagement of colleagues from our major investors.
The Directors/Trustees meet at least five times a year - more often if necessary - to review and comment on performance and future plans. They advise on the business as well as the artistic aspects of MAC, and often attend MAC events to experience the centre's work first-hand.
MAC holds a register of interests for all Trustees which is available for inspection on request. Please contact Holly Mulhern, Director of Governance & HR for further information. 
---
Mary Martin
Chair
Mary, a chartered accountant by training, now runs her own business consulting company. She was previously Pro Vice-Chancellor at Birmingham City University where she was responsible for developing links with businesses and community organisations throughout the West Midlands. Mary has also worked at Advantage West Midlands where she had the responsibility for coordinating and championing the Regional Finance Forum's access to finance agenda for SME's. 
Other previous posts include being the Finance Director for Forward Group (a private venture capital fund manager) and an Assurance and Business Advisory Partner for Arthur Andersen in Birmingham. Mary is also a Director/Trustee of Performances Birmingham, Deputy Chair of The Royal Wolverhampton NHS Trust and a Trustee of the charity Extracare.

---
Owen Dutton 
Vice Chair
Owen is a Legal Director at the international law firm Eversheds Sutherland, specialising in commercial property development and acting for some of the UK's largest developers on a broad range of work from site assembly, development, letting and funding to acquisitions and disposals.
He has recently returned to Birmingham with his young family having spent the last 10 years working in London for Slaughter and May, and Forsters LLP.
---
Councillor Matt Bennett
Trustee
Joined Birmingham City Council: May 2008
Office Expires: 2018
Council Service: May 2008 to May 2012; May 2015 to date
Political Party: Conservative
---
Sue Scholes
Trustee
Sue is the Treasurer and a Trustee of Contact the Elderly (the national charity dedicated to tackling loneliness and social isolation amongst older people living in the United Kingdom) and an Examiner and past Chair of the UK's Investor Relations Society (a not-for-profit professional body representing the voice of its 800 members and promoting best practice in investor relations). She spent seven years as Director of Communications for AMEC plc, during a period of significant and successful transformation. AMEC was then a FTSE 100 engineering, project management and consultancy company, with some 26,000 employees working in 40 countries.
Sue is a CIMA-qualified accountant, having started her working life at Cadbury Schweppes plc.  She has had finance roles in the Midlands with Reed Elsevier plc and Pannell Kerr Forster and first started working in investor relations at GKN plc. Prior to joining AMEC, she was Head of Investor Relations at Brambles Industries plc, an Anglo-Australian dual-listed company. Outside work, she has a particular interest in theatre and is a long-term user of MAC.
---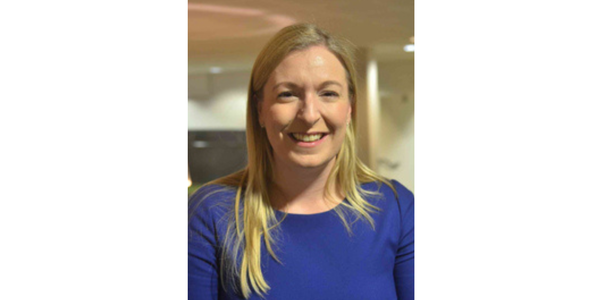 Louise McCathie
Trustee
Louise has acquired a wide range of experience during her 19 years in the charity sector. She joined NHS Charities Together in January 2021, moving from Birmingham Women's and Children's NHS Foundation Trust, where she had been Director of Fundraising since 2009. During this time, she has managed a range of successful campaigns such as The Big Hoot and delivered multiple appeals which led her team to triple the charity's fundraising income. 
She started her career at the National Institute of Conductive Education, then ChildLine, followed by leading the British Heart Foundation's Central England events team, before moving to Mencap, helping to organise several high-profile national campaigns. In 2015, Louise was presented The Gill Astarita Fundraiser of the Year Award at the Institute of Fundraising's National Fundraising Awards and Fundraising Team of the Year at The Charity Times Awards.
---
Sharon Lea
Trustee
Sharon Lea is very well known in Birmingham and was until recently one of the strategic directors at Birmingham City Council managing a portfolio of services with a gross budget of £600m. She held the culture portfolio within her brief for six years from 2006 and is a passionate advocate for culture in the city and a great supporter of MAC – having championed the very successful 2010 MAC re-development within the council.
---
Stephanie Dale
Trustee
Stephanie writes for stage, radio and community theatre including seven plays for BBC Radio Four, commissions for theatres and communities throughout the UK including the Birmingham REP. Some have toured nationally.
Stephanie currently teaches on the Applied Drama course, BSA, Birmingham City University. Stephanie has facilitated playwriting workshops in over 500 schools, colleges and universities. Prior to that Stephanie Dale taught Applied Drama at Loughborough University for six years, and was a supervisor on the MRES in Playwriting at the University of Birmingham for five years.
---
Gurdip Bhangoo
Trustee
Gurdip Bhangoo, Head of Future Skills & Events at BBC Academy: Gurdip looks after the roll-out of training for digital skills; major pan-BBC strategic projects and external partnerships with Creative Skillset, NFTS and other training providers. Before working with the Academy, Gurdip forged a successful production career as Executive Producer in BBC Factual, CBBC and BBC Worldwide. As Senior Vice President & Head of Programmes for Sony Pictures in Mumbai he commissioned and adapted global entertainment formats such as Dancing With The Stars, and I'm A Celebrity.
---
Dr Haseena Lockhat
Trustee
Dr Haseena Lockhat is an experienced Consultant Clinical Psychologist with over 20 years NHS experience. She currently works at Herefordshire and Worcestershire Health and Care Trust as a Senior clinician within CAMHS. Haseena completed her Doctorate in Clinical Psychology from the University of Manchester in 1999. Her doctorate research culminated from groundbreaking research that she carried out investigating the psychological effects of FGM, which lead to the publication of her acclaimed book 'Female Genital Mutilation: Treating the Tears'. Haseena's current portfolio includes Partner at the Health and Care Professions Council (HCPC); Trustee at the Midlands Arts Centre (MAC); and co-Developer and Supervisor at Approachable Parenting, delivering bespoke parenting courses to Muslim families.
Former non-executive and Board level roles include: Chair of Mosaic West Midlands, a Prince's Trust school and ex-offender mentoring initiative; Vice President, West Midlands Asian Business Chamber of Commerce (ABCC) at the Greater Birmingham Chamber of Commerce (GBCC), representing the interests of local businesses; Member, WM Police Independent Advisory Group (IAG) advising the police on policing issues affecting local communities; Home Secretary Appointee to the National Probation Service, as Board Member to West Mercia Area; Home Secretary Appointee to the Home Office, Race Equality Advisory Panel (REAP), advising on race inequality issues around healthcare; Governor at the University of Worcester. Haseena is proud mother to two boys. In her spare time, she enjoys experiencing cultural diversity through travel, art, literature, music and food.
---
Daljinder Johal
Trustee
Daljinder works across journalism, marketing and production in addition to being a writer, publishing her fiction and essays in anthologies and magazines.  
She works with companies across the UK including the LGBT+ organisation Gaysians, in the vibrant Birmingham arts scene with Beatfreeks or she makes worldwide connections as a Senior Executive Assistant with the literary journal, Asymptote. As for her journalism work, she frequently covers Arts and Culture, reviewing at The Royal Shakespeare Company, Edinburgh Festival Fringe and Birmingham Royal Ballet.
However, her main aim is to platform the unconventional or unheard stories of others. Therefore, she has a particular passion for highlighting the diversity and creativity of Birmingham. It has a fantastic DIY culture and is full of people, who don't just want to talk about change, but make change happen. She hopes to be one of these people but when she's not working towards this, she spends her time enjoying live music, fine art, travel and food. 
---
Linda Jones
Trustee
Linda is a partner at Pinsent Masons, a global law firm with a large office in Birmingham, where she specialises in employment law. Linda's work involves her giving employment law advice to a wide variety of organisations on their people strategy and challenges. Linda is also heavily involved in diversity and inclusion – she initiated and led Pinsent Masons first programme to get better gender balance in the senior leadership team, she chairs the firm's Global Inclusion Strategy Group and she has founded and co-led a Midlands D&I group for local employers. Linda has lived in Selly Park for many years with her family who have all enjoyed the benefits of MAC's many offerings. 
---
Letha Charles
Trustee
Letha is the Founder and Director of L Charles Accounting, which is fast becoming a preferred leading accountancy firm with a strong local presence. Her team of outsourced accountants work alongside small and scaling business owners, helping them to unlock the value in their business, save time and stay compliant.
Prior to starting her own practice, Letha held senior executive roles, as Finance Business Partner to Directors in several FTSE 100 companies such as Severn Trent Water.  At npower, Letha was Finance Transformation Lead helping finance teams develop successful strategies to control costs, re-define processes and adopt best practice change management.
Letha who is an Associate member of the Chartered Institute of Management Accountants and holds a Practice certificate from CIMA, started her career with Cable and Wireless where she qualified.  Since, she has gained a plethora of experience in critical business evaluation, business planning, and organisation change.
Over the years, Letha has been an active Board member of several schools, churches, and social enterprise groups. She is devoted to creating opportunities for other aspiring accountants from diverse backgrounds through her accountancy training academy. Letha has been a long-term user of the MAC and is passionate about helping 'grass-roots' creative organisations to succeed.
---
Ros Robins
Trustee
Ros Robins is an arts leader with over 40 years experience of working in the sector. Having gained significant experience managing regional producing theatres: the Everyman Theatre in Liverpool and the Birmingham Rep, Ros joined Arts Council England in 2000 and become Regional Director for the West Midlands, chairing the Cultural Olympiad Board in 2012.
Ros has worked with theatre and dance companies across the West Midlands and nationally as an advisor and mentor specialising in organisational change and development, she was Transition Director on the award winning re-opening of the Everyman Theatre and at the Artrix in Bromsgrove and is currently Chair of the Board for Pentabus Theatre Company and a Director of Impact Dance Company. Most recently Ros was Executive Director of Dance Consortium.
---
Neil McGowan
Trustee
After qualifying as an accountant, Neil has spent the last 17 years working in a range of commercial finance roles within manufacturing in the West Midlands, with a focus on new business acquisition and pricing. 
A long-time MAC enthusiast, he is delighted to contribute to MAC's mission to make art accessible to all in the local community.
---
Selina Brown
Trustee
Introducing Selina Brown: an accomplished Author, astute Marketing Consultant, and adept Event Producer. Raised by her Black British Mother and Jamaican Granny, Selina cultivated a profound affinity for words from an early age. Her journey is marked by exceptional achievements, having assumed the role of Youth MP for Nottingham at the age of 16 and obtaining two Degrees and a Masters by the age of 21. Her professional trajectory has encompassed pivotal roles at esteemed organisations such as the BBC, MTV, and Freud Communications, with work experience spanning across New York, Kenya, and Gambia.
Committed to diversity and with a remarkable presence in Birmingham's creative landscape for over two decades, Selina is passionate about promoting inclusivity and artistic expression.
Amid the challenges posed by the pandemic, Selina demonstrated her versatility by authoring the cherished children's book "Nena" series. In 2020, she established the Black British Book Festival, an embodiment of her visionary commitment to celebrating the vibrancy of Black British literature. This distinguished festival, heralded as Europe's largest Black literature festival, partnered with the esteemed Southbank Centre in 2023 and received sponsorship from influential brands publishing entities, including Audible, Pan Macmillan, Hachette, Simon Schuster, National Express and Penguin.
Selina's indomitable spirit and devotion to her craft have garnered widespread recognition, drawing enthusiastic engagement from a diverse audience eager to embrace the richness of the Black British literary voice.
---
Mike Williams
Trustee of the Charity and Chair of the Trading Board 
Mike Williams has been associated with MAC for many years and formally joined the main board in 2007. He is also a Director of the Trading Board.
Now retired, Mike was Director of Finance at Dudley MBC until 2009 and was also employed as Treasurer to the West Midlands Police Authority and latterly Chief Finance Officer to the Police and Crime Commissioner. He was also a Non Executive Director in a NHS Mental Health and Community Services Trust for nearly ten years.
With a wide range of personal interests he is also a member of the Board of Warwickshire County Cricket Club, Chair of the Warwickshire Cricket Board, a Trustee of the Black Country Living Museum, a Trustee of the Chamberlain Highbury Trust.
---
Claire Daniel
Trading Board Director
Claire Daniel is currently Operations Director at Warwickshire County Cricket Club and has a proven track record in successfully delivering high profile events and making strategic decisions. Together with an immense passion for delivering first class service, she is commercially astute in all areas of the Trading business.

---
Martin Leppard
Trading Board Director
Martin has had a long career in the Travel / Leisure / Hospitality sector, in both Executive and Non-Executive roles. The companies in which he has been involved have included specialist Tour Operators, Visitor Attractions, and Holiday Park Operators. In his Executive roles, he was involved in Marketing and Customer Operations in UK and Europe, before taking up Managing Director positions. He has been Non-Executive Chair of several of these companies, most of which were private equity-funded, and currently is Chair of Days of Your Life, a retailer of Gift Experiences.
For 9 years, he was a Trustee of the Extracare Charitable Trust, a large developer and operator of Retirement Care Villages across the UK, and a non-Executive Director on the Extracare Retail Board. He has a BA Degree from Manchester University, and an MBA. Martin lives near Warwick, and enjoys a range of sporting activities in his spare time, as well as photography, and travel.
---
Kam Bains
Trading Board Director
Kam has 20 years marketing experience working for some of the world's best loved brands. Her experience spans across multiple sectors from retail, leisure to hospitality. Kam worked at Patisserie Valerie where she was Marketing Director. Her time there was spent overhauling the proposition as to become a more customer centric business, launched a brand new E-commerce business and repositioned the brand. Prior to this she held senior positions at Punch Taverns, IHG and LEGOLAND Resorts where she developed the retail proposition for the organisation. Kam developed and delivered the new Holiday Inn Brand Transformation project, one of IHG's key strategic accelerators.
In the last two years Kam has decided to go down the consultancy route and now supports SME's and business owners in similar industries through marketing and brand strategies, business growth strategies, digital transformation, business planning and exist strategy. Her clients span from luxury 5* hotels to smaller restaurant brands as well as premium drinks businesses.