News
Musical Inclusion at Severn Arts, Worcestershire: Interviews with Debbie Fawcett and Gareth Hughes
Mon 13 June 2022
We are currently working with writer and researcher Anita Holford to produce a case study called 'Moving the Needle on Inclusion in Five West Midlands Music Education Hubs'. The third part of the study focuses on Severn Arts in Worcestershire. Anita found out about the importance of inclusion in the hub, and how MAC Makes Music has helped them build relationships with different organisations and young people with wide range of needs.
In these latest interviews, Anita spoke with Debbie Fawcett, Director of Learning at Severn Arts, who explains how removing barriers became a priority and discusses some of the challenges they have overcome along the way. Anita also chatted to Drum Tutor Gareth Hughes, who spoke about how his own experience of Autism has given him insight for his new role as Inclusion Lead.
We're really proud to work with different Music Education Hubs across the West Midlands and hope that by sharing these individual journeys we can continue to inspire other music educators to implement new approaches that can help us move closer to achieving musical inclusion.
---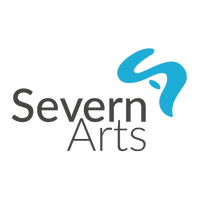 Severn Arts is part of the MAC MEH Strategy Group – five hubs who meet monthly, to support and challenge each other to move the needle on inclusion in their organisations and partnerships. The group is facilitated by Holly Radford, who leads 'MAC Makes Music', part of Midlands Arts Centre. The work is backed by Youth Music, thanks to the National Lottery via Arts Council England.
---
---