News
More Than A Moment: MAC Action Plan 2022/23
Tue 12 July 2022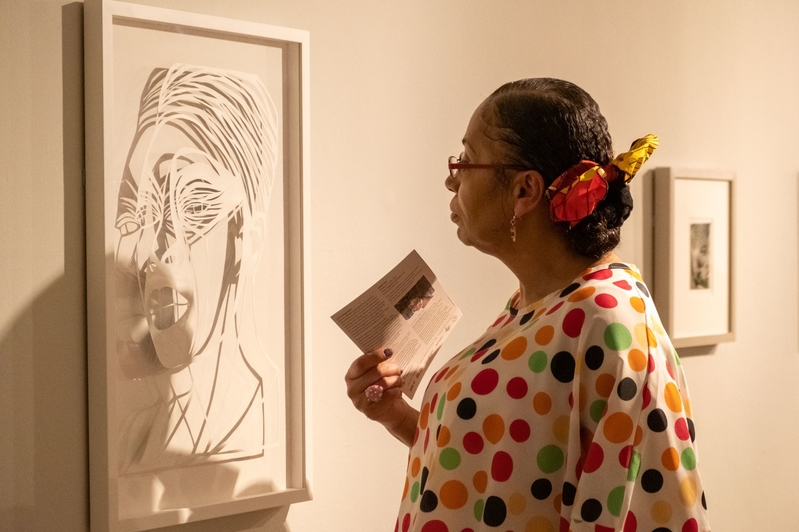 Document published July 2022. Any future amendments will be documented and republished as and when appropriate.
Equality and Diversity Statement 
This has been a tumultuous time for many of our communities. As well as the unprecedented effects of the pandemic on people's health, livelihoods, and living conditions, it has also been time to re-evaluate who and how we serve people with greater empathy and impact.
As an early signatory to the More Than A Moment pledge, MAC is proud to build on our longstanding ethos of equality, inclusivity and diversity. We regularly review areas within the organisation that needed greater representation and diverse voices. We recognise we need to take further action in partnership with a range of internal and external stakeholders.
Beyond expressing solidarity for the Black Lives Matter campaign, we want to use this time to thoroughly review our organisation's processes from recruitment to contracting, communications, programming and audiences. We want to do better. We continue to proactively campaign with More Than A Moment, and the West Midlands Arts sector's promise to take radical, bold and immediate action. We will publish improved information on the breakdown of our workforce, Board, leadership team and artists under commission. Plus, our reporting both internally and externally for the Board, staff and stakeholders will be more transparent with an active work plan to ensure positive and numerical progress is made. 
We hold ourselves accountable to action on diversifying our workforce. We will seek external guidance on how we can better our recruitment processes, what succession plans or programmes we can put in place to enable more people from the Global Majority to rise to leadership positions within MAC. 
At the heart of our approach is a commitment to valuing diversity, training people with dignity and respect, eliminating discrimination and promoting social cohesion through our organisation and artistic programme. We understand that if MAC is to play a relevant and important role in Birmingham, our staff and programmes need to be reflective and representative of the diversity within the city that we serve, responding to the interests and cultures of those who live and work here. MAC is proactive in its approach to diversity and inclusion, and our Equality and Diversity Action Plan is an active tool that enables effective strategic approach and monitoring by staff and the Board.
Throughout the organisation from Board level to all staff teams including catering, artist tutors and core staff, we will commit financially on a regular basis to resources, training, opportunities and to access and meet measurable targets to ensure progress. We aim for a future where there are no barriers for individuals to engage with and be part of MAC, as a member of the workforce, Board, volunteering programme, audience, participant or artist.
Please see MAC's Action Plan below for further information on our aims, actions, objectives and targets. 
More Than A Moment: MAC Action Plan 2022/23