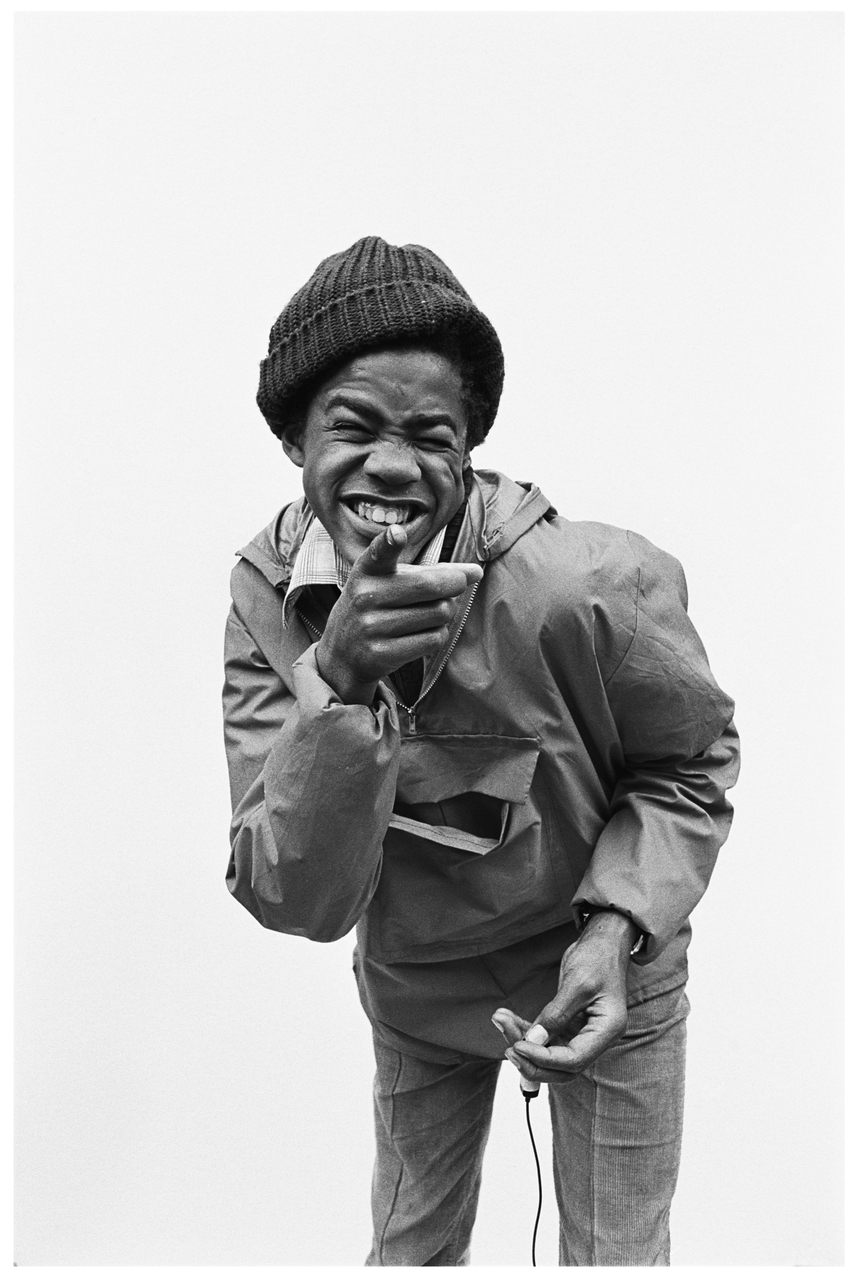 Exhibition
Derek Bishton, Brian Homer and John Reardon : Handsworth Self Portrait: 40 Years On
–
In 1979 Derek Bishton, Brian Homer and John Reardon created a pop up photography studio on the street outside the community design and photography office they had established in a terraced house in Grove Lane, Handsworth, Birmingham. 
Instead of taking the photos themselves, they invited passers by to take their own photograph, passing them the shutter release so they could control the decisive moment of how to present themselves and when they were ready for the picture to be taken.
More than 500 people stopped by to take part in this ground-breaking 'Selfie' project - some alone, some with friends or family, some striking formal poses, others being more playful. Everyone involved was offered the opportunity of receiving a free print to keep, and the project – which ran at weekends from August to October - generated a unique archive of images providing a snap shot of who was living and working in Handsworth at that time.
Now, 40 years on, this exhibition presents the original photographic prints, kindly on loan from Birmingham Museums Trust on behalf of Birmingham City Council, along with images never before seen in public. The collection of images presents a unique snapshot of a vibrant, multicultural community at the moment it first became visible, and offers an opportunity to look back at our local communities and see what has changed.
We would love to meet the people who took part in the Handsworth Self Portrait - so we want as many people as possible to come to see the show and let us know: is it you in the picture? Do you recognise a family member or friend? Have you kept your original print? Keep an eye on our social media channels as we will be sharing images regularly – and please share as widely as possible.
Image: Stephen aka 'Steppers' from Handsworth Self Portrait (1979) © Bishton, Homer & Reardon
With thanks to Birmingham Museums and The Oakley Charitable Trust.
Opening event images courtesy of Greg Milner Photography